en
A supportive opera house
The Opéra-Comique welcomes all audiences, offers special rates to young publics and commits to making performances accessible to all.
Discover the magic of opera or come and visit us more often.
In 2023-2024, the Opéra-Comique will be pursuing the development of its societal schemes for even more openness and inclusion.
This commitment was hailed by the Afnor in 2018 when the Opéra-Comique was awarded the double label "Diversity" and "Vocational equality between women and men". In 2020, a new double award confirmed the Afnor's support of the actions taken by the Opéra Comique regarding its staff (recruitment, remuneration and training) and its audiences (openness, accessibility, social and cultural actions).
15% of our audiences benefit from our accessibility policies
15 performances in audio description
8 inclusive Relax performances
Offers dedicated to people suffering from disabilities :
Inclusive Relax performances dedicated to those suffering from autism, multiple disabilities, mental or psychic disabilities, Alzheimer...
Sign singing concerts for deaf and hearing-impaired visitors
Lip reading tours and tactile tours
50% off for people suffering from disabilities and an accompanying person
Braille and large prints programmes
Tactile introductions to some of the shows
Amplification headsets and magnetic loops available every evening
For more information visit our Accessibility page.
Numerous tracks and schemes are offered to sociocultural groups and associations.
In addition to special rates, numerous tracks and schemes are made available to sociocultural groups and associations from Paris and its region. The Opéra Comique aims at facilitating the visits of school audiences as well as that of welfare beneficiaries.
Discover our page dedicated to associations and school groups.
The Opéra-Comique is setting up off-site projects, which open up to their audiences and are developed with them:
Roadshows in REP and REP+1 schools of the Paris region : Petite balade aux enfers, Don Quichotte, j'étoilerai le vent qui passe
An open opera house
In order to enable all audiences to visit our opera house, the Opéra-Comique has implemented pricing policies for young audiences, families and social welfare beneficiaries. 15% of our audience benefit for this scheme.
600 free seats over 2 evenings of rehearsals dedicated to young people
36% of the rates 6€ - 50€
4 000 seats for people under 35
Younger for a longer time !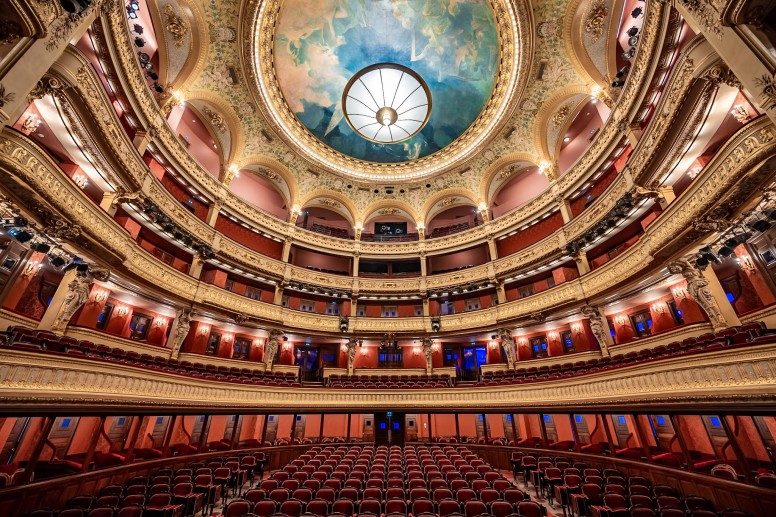 Exclusive deals for people under 35. 
A 35% discount is offered to people under 35. Over 10,000 seats benefit from this discount every year. Special rates at 20€ are also available via the PARADIS 'newsletter...
Going to the opera with children is possible !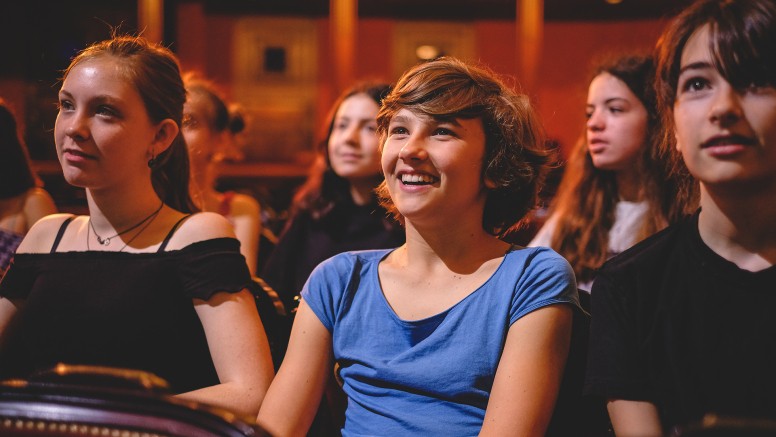 The Opéra-Comique's youth programme is dedicated to families and kids from 6 years old.
All the operas are accessible from the age of 10 and benefit from family-friendly prices.
With the Family card : you can benefit from many advantages, including -50% for under 18 years old and -10% for 2 accompanying adults . 
Price : 20€ per family
For more information visit our page dedicated to families.
Off-site projects
The Opéra-Comique reaches out to new audiences and is developing off-site projects with them. Most notably, the Opéra-Comique has been selected for the "Out of the box"  initiative led by the Région Île-de-France.
The first project took place in Poissy from 2019 to 2021. The second one started in autumn 2022 in Limay and will go on for three years. The result of this collaboration will be performed at the Opéra-Comique in 2024.
Dissemination and equal opportunities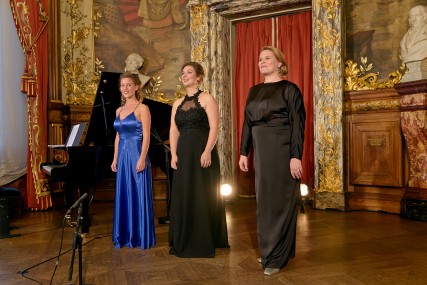 The Académie of the Opéra-Comique
Dedicated to the next generation of performers, the Académie Favart focuses on the promotion of the Opéra-Comique's repertoire and on the transmission of its specific art of interpretation, which deeply draws on text and theatrical play.
The Académie is a center of artistic excellence, focusing on French singing and spoken-song techniques. It strives to promote the emergence of a new generation of performers, inviting them to take a fresh look at the comic opera genre and its vibrancy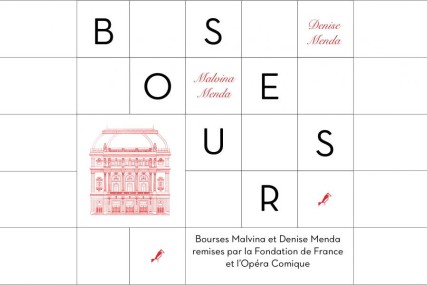 Malvina and Denise Menda scholarships
For young opera singers
Thanks to funds from a generous bequest, the Opéra Comique and the Fondation de France have been awarding 9,500€ scholarships to five talented young vocal soloists every year since 2020. The scheme will go on for about fifteen years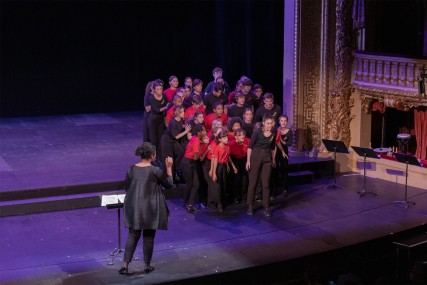 The Maîtrise Populaire of Opéra-Comique
Founded in 2016, the Maîtrise Populaire is a troupe composed of young people aged 8 to 25 (Year 5 / 4th grade to university) who are trained in performing arts, based on a multidisciplinary approach...
Towards a sustainable opera house
The Opéra-Comique is striving to develop a lyrical theatre economy which would take solidarity, social inclusion and environmental challenges into account, without sacrificing artistic ambition.
Performing Arts' carbon footprint cannot be ignored and must be addressed in developing a coproduction model. Coproducing with other institutions builds new rapports, increases the number of performances and enables a long-term return on investment.
Actions taken for the environment :
Carbon footprint audit of the opera house and shows
Energy renovation
Work in progress on the heating system and insulation of the historical building (phased renovation planned)
Creation of an eco-friendly charter
Ongoing editing of a Eco-responsibility Charter to raise public and staff awareness.
Recycling decor and costumes 
Production policies favouring the recycling of the decors and costumes
Natural dyes favoured in the costume design studio.
Eco-friendly clauses adopted by the opera house' suppliers
Annual seminar Nature isn't just a decor anymore - Lyrical art faced with climate
Key players have addressed the issue of "lyrical art faced with climate challenges" during the seminars organised by the Opéra-Comique in collaboration with the Université Paris 8 Vincennes-Saint-Denis and the Institut Universitaire de France.
Don't miss the next symposium :
Closer to you
For the last few years, French government services have been working on improving public reception, whether on site or on line, by phone or by mail. As a public institution, the Opéra-Comique participates in the Service Publics+ programme to offer closer, simpler and more efficient public services.