en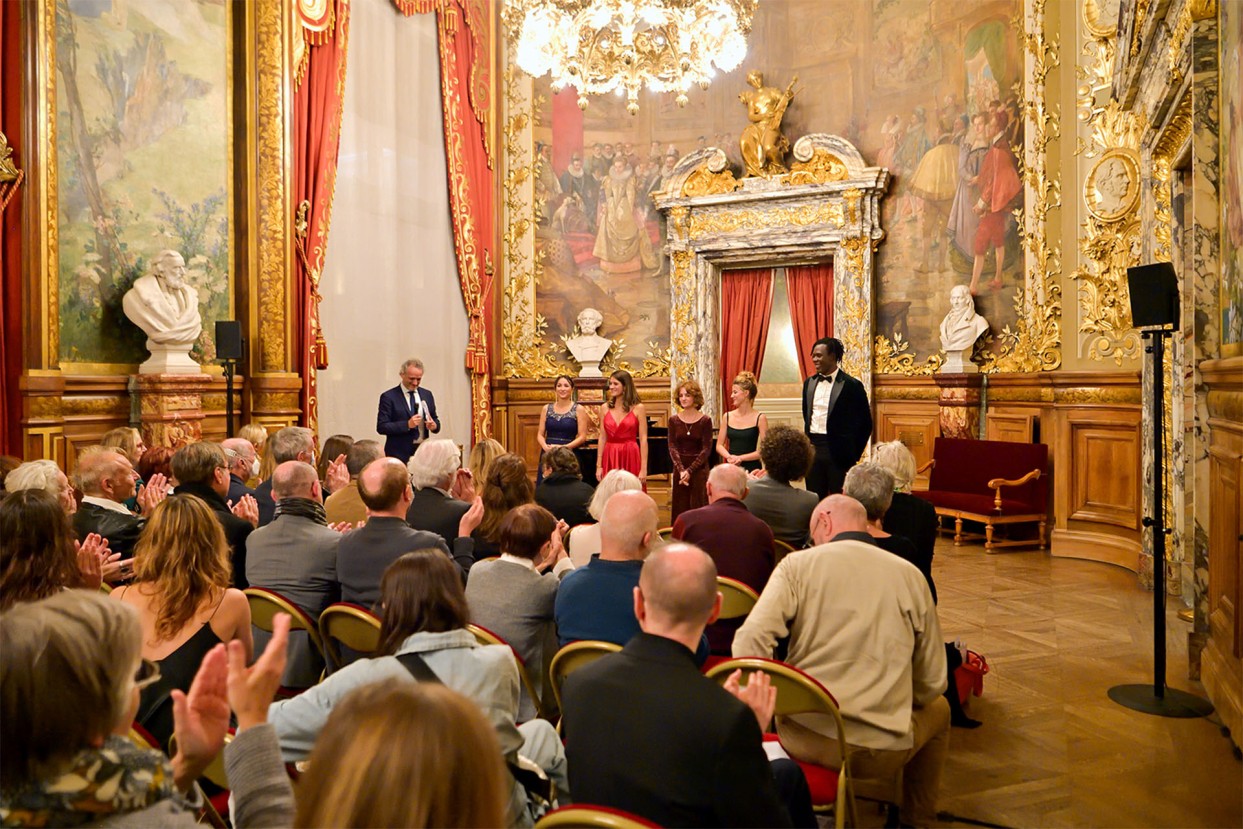 Concerts and recitals
L'instant lyrique
In the Salle Favart's cosy setting, come and listen to the greatest songs performed by some of the great names of classical music. Our next date is with Karine Deshayes for the celebration of her 25-year career.
Now Sing
Inhale. Relax a little. Do some flexions and extensions so as not to strain your back. Now do some vocal exercises: ahhhhh, ohhhhh, ziyiyiyiyi. And don't forget to warm your zygomatic muscles… smile! You're now ready to discover the great tunes of the season, singing them with Christophe Grapperon! 
At lunch time 
What about trading you usual lunch-break in front of your computer for a discovery of the Opéra Comique's repertoire? We promise you'll be on time for your afternoon meeting!
Symposiums
Drawing from its history and strong commitments, the Opéra Comique has organised symposiums in partnership with cultural institutions and renown universities in order to scientifically decipher the complex art of opera as well as its history.
Guided tours of the Opéra Comique
What is the Opéra Comique? Children and adults are encouraged to stroll through the public spaces of this architectural jewel to discover its history! Statues, paintings, sculptures and ornaments will reveal their secrets…