en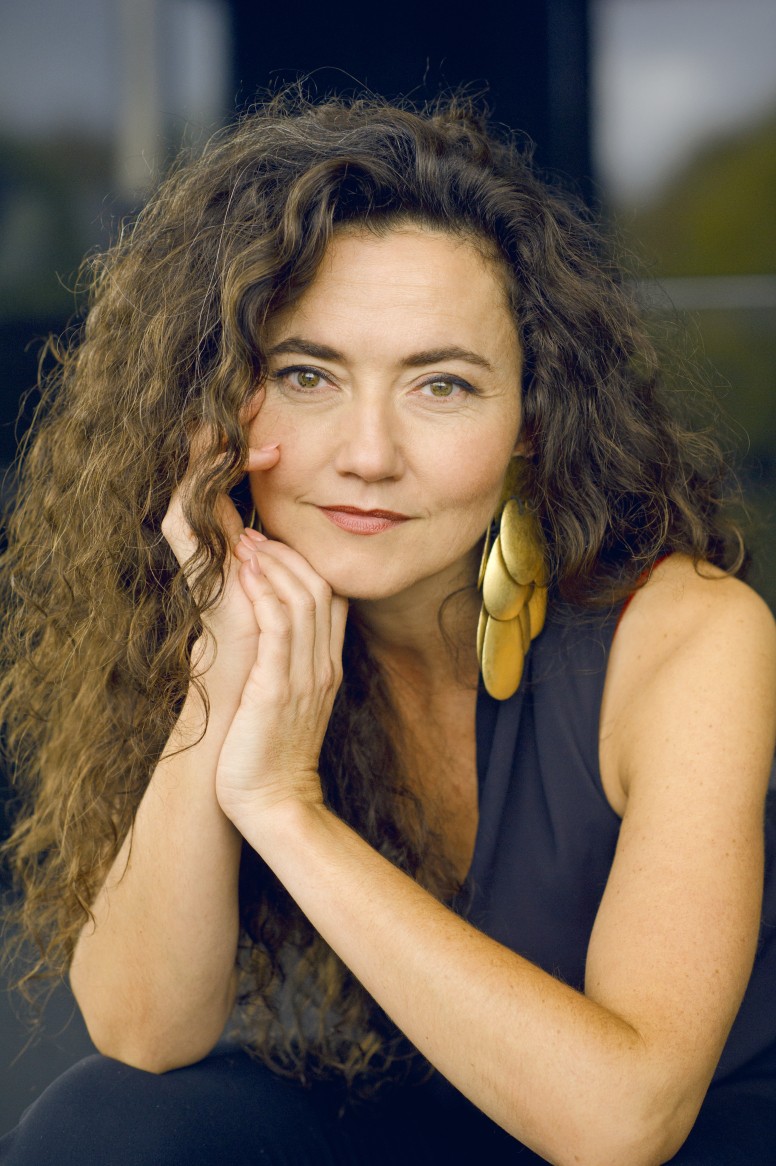 It was in Rennes in Brittany that the future great Mezzo Soprano Stéphanie d'Oustrac was born, on June 27th 19 ... shh ;-)
​Her family tree contains two great French composers. Stéphanie is indeed the great grand niece of the composers Francis Poulenc and Jacques de La Presle. Stéphanie doesn't boast about it, but she honours her illustrious ancestors by performing their works, whether it be "La Voix Humaine" by Poulenc or "Nocturne" and  "Dedette" by Presle.
​Despite her shyness and asthma, Stéphanie started singing from an early age. One of her most important encounters was with Jean-Michel Noël, director of the choir the "Masters of Brittany". When she was a teenager she successfully auditioned at the Conservatory of Dramatic Arts in Rennes. One of her classmates, was the now famous Yann Tiersen. Her first vocation was the theatre, but the movie "Yentl" with Barbara Streisand was a revelation as she discovered that it was possible to sing and act at the same time. But it was the recital of the mezzo soprano Teresa Berganza that changed her mind and led her naturally to the Opera where she could use all her talents.
​After her baccalaureate she joined the National Conservatory of Music and Dance in Lyon. In 1998, she won the conservatory's first prize with an air of Haendel's Ariodante, Rosine from Rossini's Barbier de Séville, Poulenc's La Dame de Monte-Carlo, and a contemporary piece by Gilbert Amy's clarinet.
​One of the most beautiful encounters of her career was with William Christie, director of the "Arts Florissants". He engaged her at the Baroque Academy of Ambronay for the role of Médée in Thésée by Lully. She often crosses paths with William on the road and remains faithful to the Ambronay Academy where she records her CDs.
​From 1998 to 2002 she played a number of challenging second roles that enabled her to perfect her acting and singing.
She was very quickly offered the leading roles in Les Paladins by Jean-Philippe Rameau, Médée by Marc-Antoine Charpentier, Armide and Atys by Lully, La Périchole, La Belle Hélène ....
​Stephanie was for a long time associated with Baroque Opera, but her talent allowed her to perform in productions such as: Didon et Enée by Purcell with the Arts Florissants, L'Etoile by Chabrier, Jacques Offenbach's Les Contes d'Hoffmann, Bizet's Carmen in Lille in 2010, Ravel's L'Heure Espagnole, Haendel's Theodora, Béatrice and Bénédict by Berlioz, Debussy's Pelléas et Mélisande, and Mozart's La Clémence de Titus.
​Stephanie likes to alternate baroque (or not) tragic heroines with more light hearted roles.
Although she excels in tragedian operas she also flourishes in more joyful roles. For our greatest pleasure she has recently played Carmen (eponymous role) Sesto (La Clémence de Titus) Rosine (Le Barbier de Séville) or Charlotte (Werther), and Phèdre (Hippolyte et Aricie) or Cassandre (Les Troyens).... She even enjoys passing in front of the camera to play Hortense Schneider in a TV movie in honor of Offenbach....
​Her vocal performances and her interpretations are acclaimed by the critics. Stéphanie lives her roles to the point of sometimes shedding tears on stage as in "Atys" by Lully or in Poulenc's "La Voix Humaine". Not to mention a very significant feature (surprisingly rare at the opera): her perfect diction. This is particularly appreciated by the spectators and makes her performances even more interesting and intense. Stéphanie sings in several languages but above all she loves her native French language.
​She overflows with energy and seems as indomitable as her wild locks .... Her talent takes her all around the world, performing in operas as well as recitals. She is often accompanied by her great friend and pianist Pascal Jourdan or in concert with the ensemble Amarilis. A real globetrotter, she performs in Russia, the United States, Spain, Germany, Switzerland, China and in England at the Glyndebourne festival where she is regularly invited, and for our greatest pleasure here in France.
Stéphanie has received several prizes and awards: the Bernac Prize in 1999. In 2000 she won the Francophone Radio Competition. In 2002 a Victoire de la Musique Award "lyric revelation artist of the year" and in 2010 the Gramophone Editor's Choice for her recording of Haydn. This is just the start, there will be many more to come !
See this artist in the 2022 season